NFC is one of the hottest topics in payment, you will notice this hot topic wherever there is a discussion related to mobile payment and you will many arguments about NFC as the future while others confirms that NFC is a dead technology.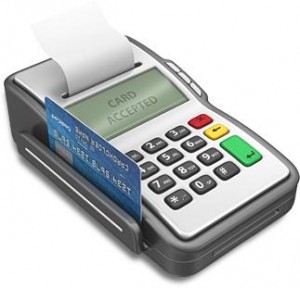 In this article we will go through NFC and its related challenges, at the end of this article the same question will remain unanswered, Is NFC coming or passing away? There is no final answer and the debates will carry on.
What is NFC?
Apart from the technical definition you may check here, I will try to simplify it with a direct need example so you will have an idea about the NFC benefits and why there is a lot of debates around it.
In my own pocket wallet I have many cards Credit Card, Debit Card, Medical care Card, Kids zone Card and Club access Card. All cards has the same width, height, thickness and the most important is the magnetic strip bar. This magnetic bar exists with the same measures and the same exact location regardless the card manufacturer or purpose, which make it easy to a typical POS machine to read it and transfer the stored information which might differ from a card to another (Account number, Balance, Last access, Name … etc.).
It is just a matter of which information the manufacturer previously saved, and the POS software is developed to read to transfer it to the back end system for final processing and handling, before displaying the friendly message 'Transaction Completed'.
Why NFC?
Now let's try to relate the above traditional card payment process to the mobile payment industry, how do you imagine the mobile payment POS? Should it fit the iPhone size? iPhone 3, 4, 5 or 6.
How about Samsung devices? How it could fit Galaxy or Note devices at the same time? Should we think about other Samsung brands like Mega, Ace and Y … and how may we ensure it will fit HTC, Black berry or Nokia devices?!
Bluetooth,
Ok let's forget about designing a POS based on shape or size and think about other technology like Bluetooth as example. Bluetooth is a good option but there are some draw backs too.
iPhone does not support all Bluetooth functionality like android or Nokia
On other side Bluetooth has a wide coverage range and could be spammed, you must passed through this horrible experience with an unknown device trying to send you files forcing you to set your Bluetooth off
It takes a time to setup
And some more … [Click here for extra information]
The need,
There is real need to find a way to transfer the payment data from mobile to the merchant awaiting device. Vendors and payment processors are trying to look for a standard way to transfer the payment data from the mobile device to the POS machine.
The need behind this is to support the retails and stores daily payments without the need to use multiple POS machines and with a unified payment experience. A typical user must follow the same steps regardless his mobile type or wallet issuer.
In Part2 we will explore the NFC opportunities and challenges so please stay tuned!
Photo Credit: http://mycanadianmerchantaccounts.com/wp-content/uploads/2012/11/debit-machine.png