In the previous article we went through the NFC and the need behind this technology, we have reached a conclusion that the data transmission technology is one of the major challenges vendors and wallet issuers are trying to surpass to allow Mobile payments to boom and start taking some of the payment cards share.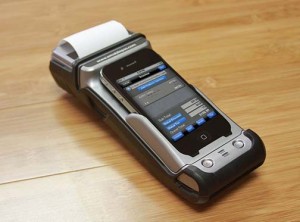 NFC is one of the possible solutions that might help, but still there are some challenges delays the new technology expansion.
We will try to list the major challenges NFC is fighting against in the blue few bullets to be as an indicator for your weather to launch or postpone your upcoming NFC products.
Feature mobiles,
It's a fact that NFC is made only for elected segment of smart phones, not even a generic technology for all manufactured phones, and it's a fact that the famous Nokia 3310 will never support this advanced technology!
Still it needs more time and pressure on handset vendors to adopt NFC antenna by default, and you have to understand that your solution will only work with limited number of devices. The more time you can wait the more customers you may gain, otherwise it will end up with an annoying sign (Samsung Galaxy 3, 4 and 5 only supported!).
And even smart phones,
From each smart phone brand still only a series or two comes with NFC support, and again some famous brands like iPhone has not implemented this technology yet – that iPhone 6 might support NFC- and again you still have limited coverage and penetration issue.
The wallet solution,
Each mobile wallet system has its own processes, interfaces and APIs. While account number is mandatory for a certain wallet system to process a new payment order, it might be unnecessary or even not considered at all in another solution from a different vendor. It means that a mobile APP for solution A will not transmit the same information submitted from another mobile APP developed for solution B.
Back to the POS,
With respect to the previous point you may think how a single POS may support multiple wallet vendors, and you have to consider that mobile payment must be a cross-border service, where you should not limit your design to only the local vendors in your country, you still need to consider other international wallet roamers that will appear on your system from time to time trying to submit payment orders using your platform.
Standards,
In a final conclusion, NFC is a channel of communication with a proven security and maturity specifications. But still it needs more support and push from vendors and mobile manufacturers to boom.
Worth mentioning that NFC as a contact-less payment features is not limited or restricted to mobile operators or mobile wallet vendors. The exiting card players are also investing in this track trying to upgrade their payment systems to be more interactive and enrich it with extra digital and fancy options.
Is NFC the real future or a dead technology? As you may noticed its very hard to answer this question with a sharp and clear answer. We still need to wait and see what the future is holding for this long debate and I'm sure we will be surprised at the end!
Photo Credit: http://www.emobilepos.com/wp-content/uploads/2013/01/eMobilePOS.jpg